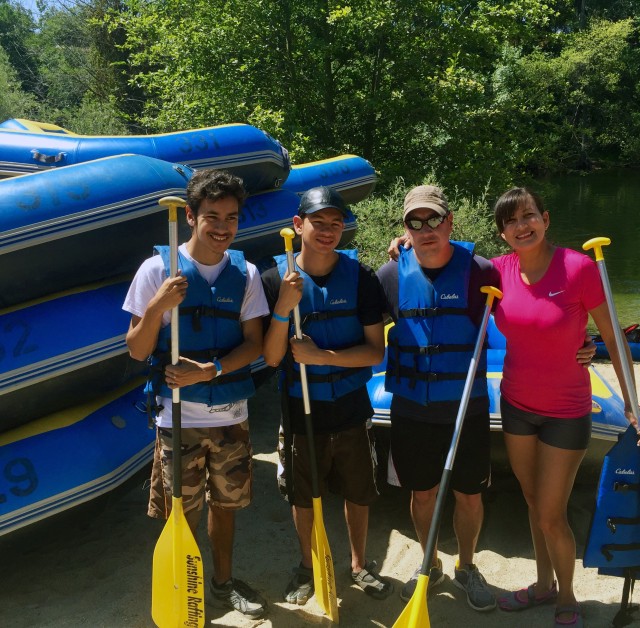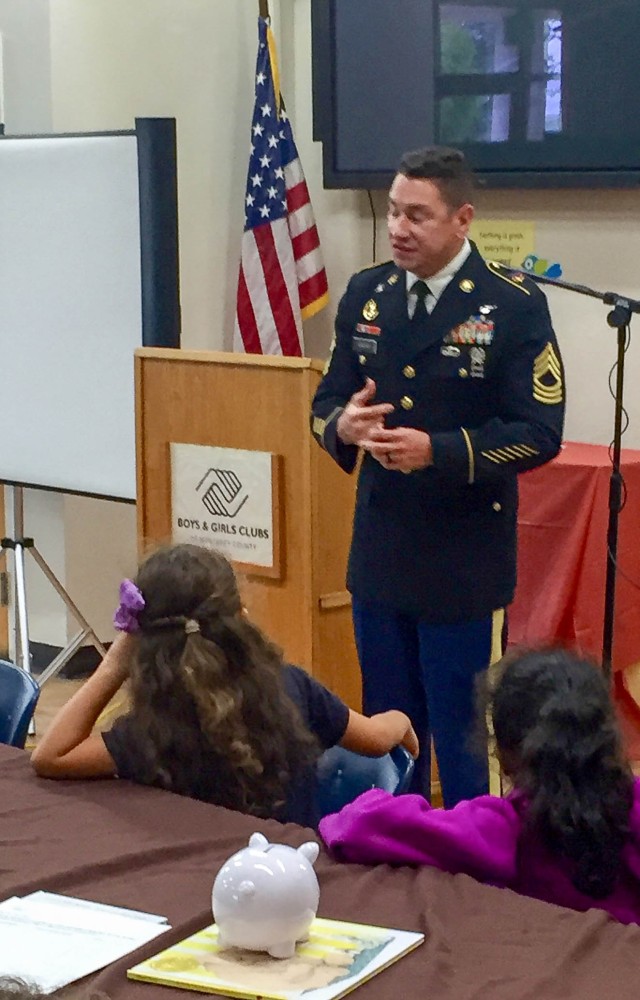 MONTEREY, Calif. – If there's one particular lesson that Master Sgt. What Mike Gabino learned from his service in the military is that you can learn anything if you have the right instructor. That's why he strives to be the "right instructor" for his soldiers by giving back what the military gave him: opportunity.
Gabino is fluent in Spanish and has served in the military since 1993. He is the NCO in charge of undergraduate education at the Defense Language Institute Foreign Language Center at the Presidio in Monterey, California. The center is considered one of the best schools for teaching foreign languages ​​in the country. All basic foreign language teaching at the institute takes place at the undergraduate level.
"Part of being a non-commissioned officer is being a teacher who can train, guide and develop others," said Gabino, who is standard throughout the military, but at DLIFLC the stakes are more important.
The language school puts tremendous pressure on students from all armed forces – Army, Marine Corps, Navy and Air Force – to master a new language in a limited amount of time. In addition to their daily demands as a service member, students must spend up to seven hours a day in class, followed by three or more hours of homework each evening and even more study on the weekends. Depending on the language the student is learning, this routine can last anywhere from six months to a year and a half.
Gabino meets regularly with the institute's Military Language Instructors, or MLIs, qualified non-commissioned officers who teach students in their language and serve as an example to them. MLIs bridge the gap between military units and civilian personnel in the eight schools and languages ​​taught at DLIFLC.
QUESTION AND ANSWER TIME
Q: How has your experience helped you in your current role here?
A: I use much of my student experience in the military to mentor MLIs. Experience is the foundation of who I've become, and it taught me what "good" looks like.
Q: If you had a student who wanted to quit, what would you tell them?
A: For students who might be having difficulty, I tell them that you never got out until you got out. Never give up on yourself, but let the process take its course. Don't take the leap and make the decision to quit.
Q: With all the pressure students have to deal with, is it possible that they are studying too much?
A: I completely understand the drive to succeed, but part of the learning process is knowing when to take a break and get out and decompress.
Q: What programs do you have in place to help students distract themselves from class for a while?
A: One of these programs is a module-based mixed martial arts course that includes jujitsu, judo and taekwondo. I worked with the management of the institute to set up the program so that it did not interfere with language class hours and that a mixed martial arts course was available if a student wanted to take it . Not only do they learn a new skill, but they forget about class for a little while. They decompress. Creating balance is part of the learning cycle.
Q: What about students who prefer to decompress in other ways?
A: We have people who are physical so they like to do physical things, but we also have people who are more open to being mentally stimulated. So we've integrated the student learning center to be open seven days a week so they can use it and its resources as they see fit. The Student Learning Center allows students to study in a more relaxed atmosphere than the library or classrooms and does not have to be used solely for language study. Students can spend time there reading, taking private lessons, attending workshops and watching foreign language films.
Q: Is there anything else you would like to add about the students?
A: I think it's important to give back. Our students go through a lot. We have some of the best students we could ask for in the military, whatever their service.
Q: When you are not at work, how do you spend your free time?
A: I enjoy my three favorite hobbies: watching movies, dancing and going to restaurants with my family. My kids take flying lessons, and sometimes we go scuba diving or rafting and skydiving together.
Q: Do you volunteer in the community?
A: I volunteer with the Boys and Girls Club of Monterey County. In August, I gave a speech at the club. I told the kids it doesn't matter where you're from; you can do it.
Q: Where are you from and how did you join the military?
A: I'm from Fajardo, Puerto Rico, and joined the Army Reserve as an orthopedic technician in 1993 to pay for college. At the time, I only knew Spanish. So the Army sent me to the Defense Language Institute's English language center in San Antonio, Texas.
Q: When did you enter active duty?
A: In 1997, I entered active duty, changing jobs to become a cryptographic linguist. Then the army sent me to study Russian at the DLIFLC in Monterey, but unfortunately I couldn't finish.
Q: Why was that?
A: One night I was out late to buy formula when I was hit by a drunk driver. I was taken out of the Russian course for medical reasons. After a long recovery, I was given the opportunity to resume Russian studies, but I had to start over from day one. At that time, I had been at IDD for almost two years. So I asked them to reclassify me as a Spanish linguist. I passed the Defense language proficiency test and graduated as a linguist.
Q: But everything went well for you, because look where you are today. What other opportunities did you pursue after that?
A: I earned a Master of Arts in Administration with a concentration in Leadership from Central Michigan University, and worked toward a PhD in Organizational Leadership from Cumberlands University in Williamsburg, Kentucky. This thirst for education came from the army. That's when I became really passionate about learning new skills and teaching those skills to others.
Q: So can you really learn from the good instructor?
A: Before, I was bad at drawing. Bad at drawing. Well guess what? In one day, with the right teacher, she taught me how to draw. I didn't know I could draw!
—–
Gabino has been with the DLIFLC since 2015. He also served as the Acting Garrison Command Sergeant Major for the Presidio of Monterey for over 60 days during the summer of 2016.
This year, DLIFLC celebrates its 75th anniversary. The institute offers resident instruction in 23 languages ​​at the Presidio in Monterey, California, with the ability to teach another 65 languages ​​in Washington, D.C., graduating over 220,000 linguists since 1941.
Additionally, multiple language training detachments exist at locations in the continental United States, Europe, Hawaii, and Korea, spanning all United States Combatant Geographic Commands, in support of the total force.
Related links:
Defense Language Institute Foreign Language Center
United States Army Training and Doctrine Command